DAKINE Sophia 20L Backpack - Women's - 1200cu in
Ideal for bargain-hunting and other urban pursuits.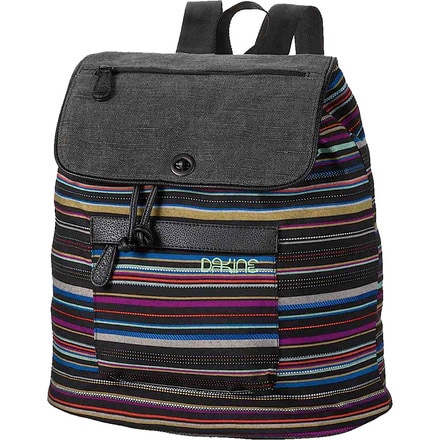 Quantity Remaining:
24
Time Remaining:
Description
Sometimes you need to have both hands free, like when you encounter a 75% off sale table at your favorite department store. The DAKINE Sophia Backpack Purse carries the wallet with which you're going to pay for all those fabulous bargains, as well as a whole lot of other essentials, well out of your way. Now you have the freedom and mobility to snatch those goodies off the table and out of the hands of other shoppers.
Tech Specs
Material
(print) [bag] cotton canvas; [lining] polyester, (black) [bag] crinkle nylon (420D); [lining] nylon
Dimensions
14 x 13 x 7 in
Style
mini backpack
Pockets
(external) 2 zip, (internal) 1 zip, multiple organizer
Closure
drawstring, flap with turn-lock
Recommended Use
casual
Manufacturer Warranty
lifetime